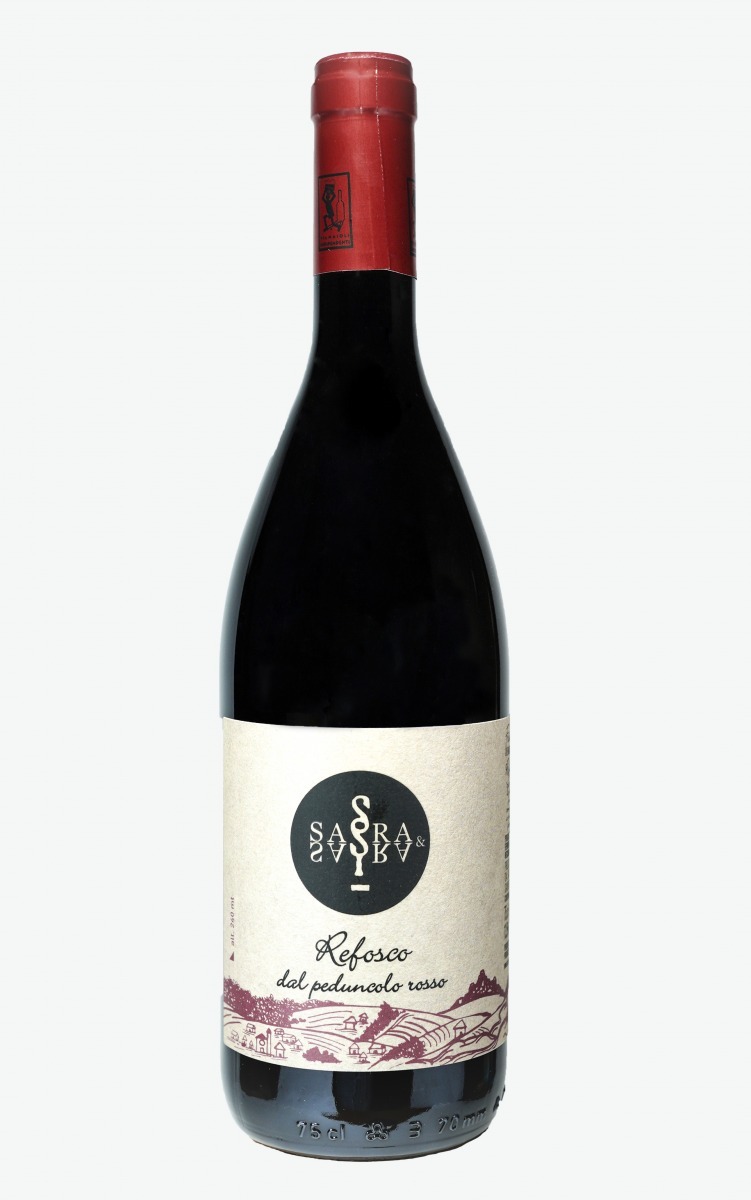 Refosco dal Peduncolo Rosso
IGP Venezia Giulia
Vitigno autoctono friulano
No. of bottles produced: 2,000 bottles of 0,75 l.
Location: 180-350 mt. s.l.m., arenaceous marly hilly terrain.
Yield per vine: 1,5 kg./ceppo.
Collection mode: manual in boxes.
Vinification: the grapes are crushed and left to macerate in fermentation in large oak vats with natural yeasts of the grapes at a natural temperature for about 20 days. The frequent replacements guarantee the extraction of color and help the malolactic fermentation.
Aging: 18 months in oak barrels in contact with fermentation yeasts periodically kept in suspension. Then bottled for 4 months before sale.
Organoleptic characteristics:
Color: red tending to purple.
Bouquet: intense and pleasant, herbaceous, with hints of blackberry and undergrowth.
Taste: slightly tannic, with persistent and pleasant aftertaste, robust, full.
Pairings: grilled meat and game, salami, aged cheeses.
Longevity: 5-7 years.
Serving temperature: 16-18 °C.