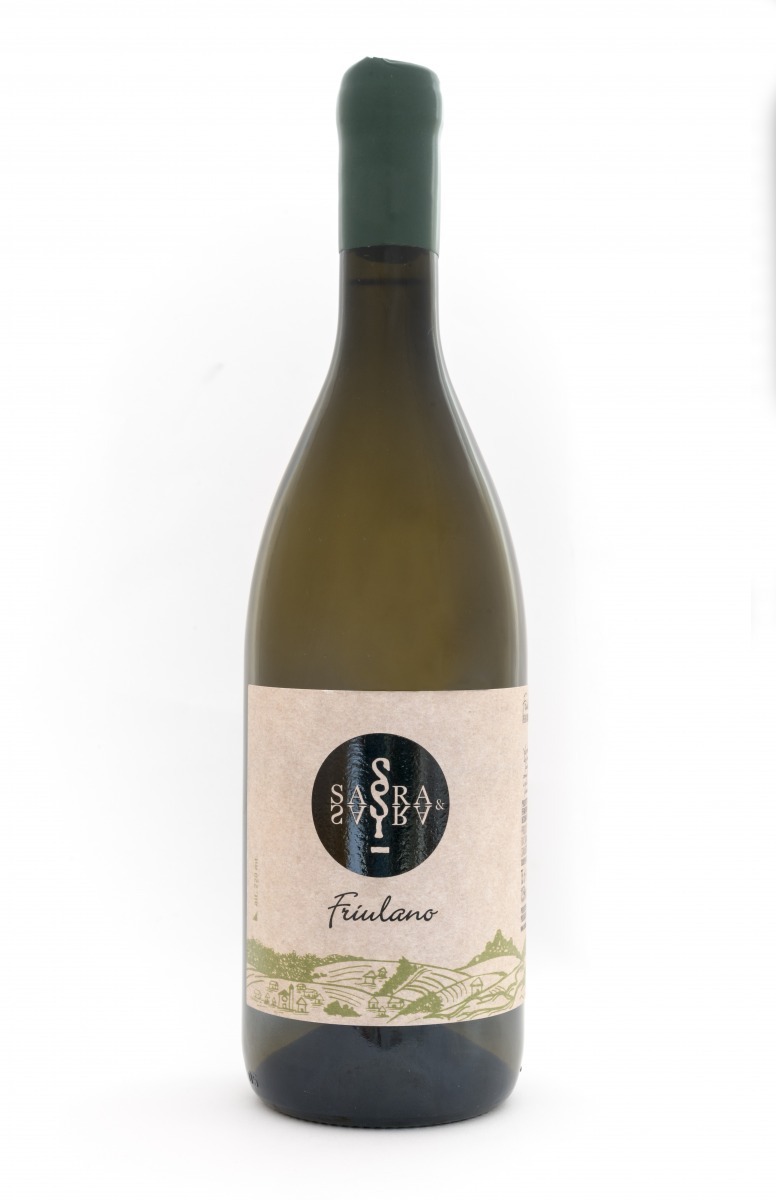 Friulano selection
Native wine
Wine: Friulano
No. of bottles produced: 800 bottles of 0.75 l.
Location: 260-350 mt. s.l.m., marly-arenaceous hilly terrain
Yield per vine: 1 kg./ceppo
Collection mode: manual in boxes
Vinification: soft pressing of whole grapes and a subsequent static decantation for 24 hours. After separation from the deposit, the must begins spontaneous fermentation with indigenous yeasts in oak tonneaux

Aging: 10 months in oak tonneaux in contact with fermentation yeasts periodically kept in suspension. Drop-bottled, without clarification and filtration
Features: spontaneous fermentation and the absence of fining give the wine the maximum expression of the territory, while the absence of filtration guarantees maximum respect and integrity. A minimum intake of sulphites guarantees the health of the wine.